In response to the developing Covid-19 situation, we wish to announce that Kip McGrath Templeogue & Rathfarnham will follow the Department of Education guidelines and will be closed until Sunday 29th of March, pending review.
We are therefore delighted to offer @Home Online Lessons throughout this period.
It's a great way to continue progress and get invaluable support from our fully qualified teachers.
@Home Online Lessons – The Benefits:
Maintain momentum with our flexible @Home Online Lessons
---
You don't need to travel to a centre.
---
Your child simply logs in from home and continues working through their bespoke programme.
---
Kip @Home Online is a dynamic and engaging way of learning throughout a period of absence from In-Centre tuition.
---
Can be accessed for 6 days and visited as often as wished
---
All lessons are reviewed in real time by our fully qualified tutors, who will facilitate changes to ensure that your child is learning to their potential.
---
Content will be modified to include more activities suited for @Home access.
---
Assistance will be available Monday – Saturday from 11am to 7pm.
---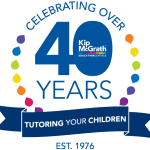 While @Home Online Lessons are not a replacement for In-Centre tuition, we aim to offer an element of educational consistency throughout this period. Our students have worked diligently throughout the year and we would love to see their hard earned momentum continued as we approach end of term exams.
To organise @Home Online Plus Lessons, please use the contact form on this page: